Coronavirus: Gaza's latest nightmare needs a global response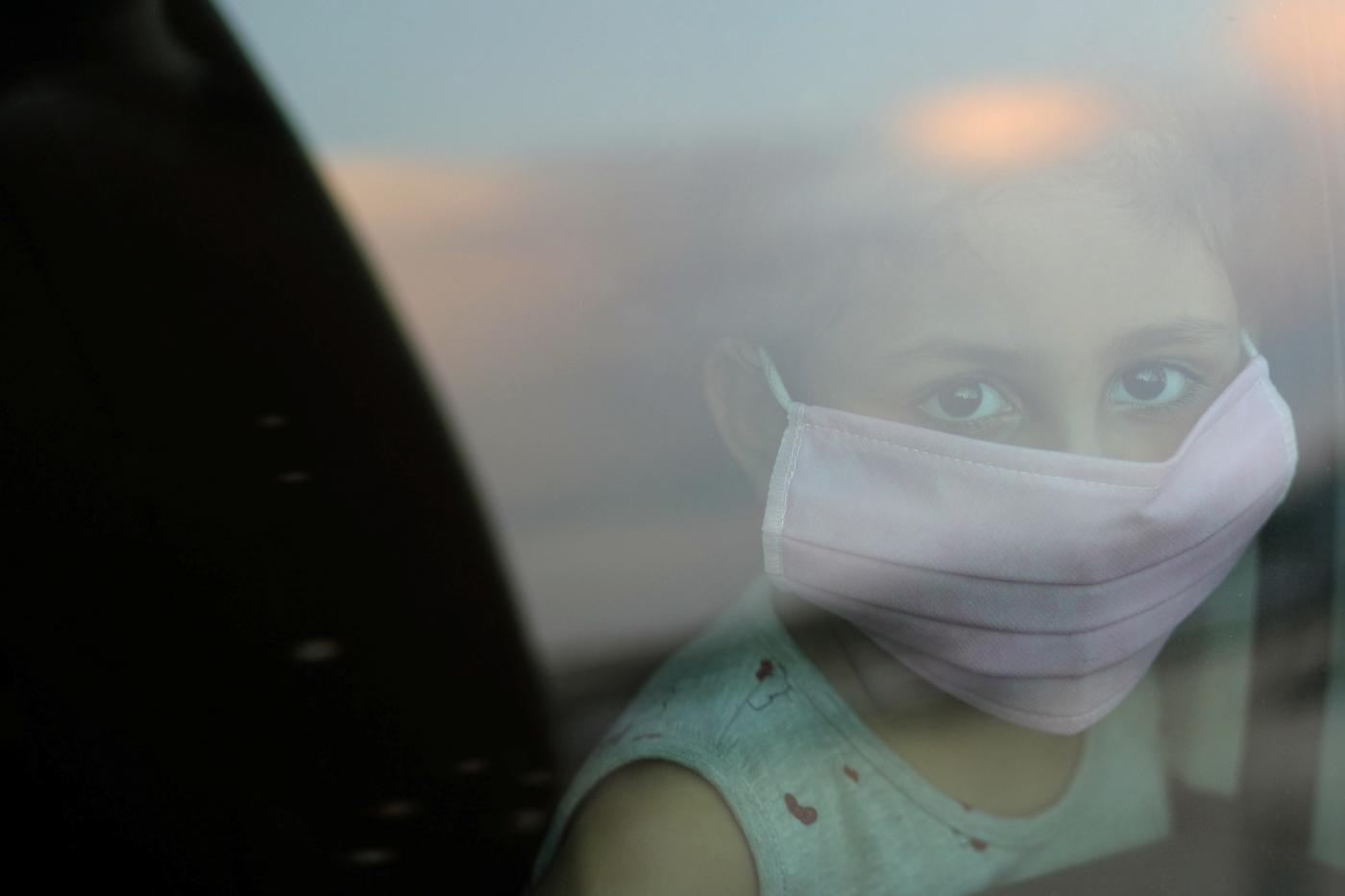 Political obstacles must be cast aside to alleviate the Palestinian territory's severe healthcare emergency
Good news rarely comes out of Gaza. But for the first six months of the coronavirus pandemic, this tiny Palestinian territory was by one crucial measurement a global success story.
As the virus spread rampantly around the rest of the world, Gaza's grotesque isolation counted, for once, in its favour. It was virus-free. While there were cases, they all came from outside.
The virus was controlled by a rigorous quarantine process, with individuals isolated for three weeks and tight travel restrictions. Furthermore, lockdown was - to put it mildly - nothing new in Gaza.
It seemed close to miraculous. Then, on 24 August, came the moment Gaza had been dreading. A mother who had travelled to Jerusalem from Gaza so her child could receive cardiac treatment fell ill. Contact tracing immediately went into action, and four members of her family in Gaza also tested positive. The virus was in the community.
Less than two weeks later, the number of cases is growing exponentially. As of Thursday, there have been 581 cases. Within the last 24 hours, 98 new cases have been confirmed.
Since there are few testing kits, there is every reason to believe that this is a serious underestimate. Five Palestinians in Gaza have died so far. There are valid fears that this number could soar.
"We are nowhere near the peak, and the situation is deteriorating," Basem Naim, Gaza's former health minister, told Middle East Eye. "It is a unique situation in Gaza. With so many people, it is impossible to self-isolate."
Gaza's separation from Israel and the rest of the world, which protected it from an outbreak for so long, may now be counting against it. Surrounded by the Mediterranean Sea on one side and a boundary fence on the other, Gaza's two million people are squeezed into a tiny space often compared to a prison camp.
Vulnerable systems
While a 48-hour lockdown was implemented after the new cases were discovered last week, this was to prevent people from moving between different areas. Within neighbourhoods, it is hugely difficult to prevent further infections.
In Beach Camp, the third-largest of Gaza's eight refugee camps, there are more than 85,000 people living in half a square kilometre of land.
Think of that. That's an area around the size of a third of Hyde Park in central London. Families of 12 or more people are squeezed into tiny households.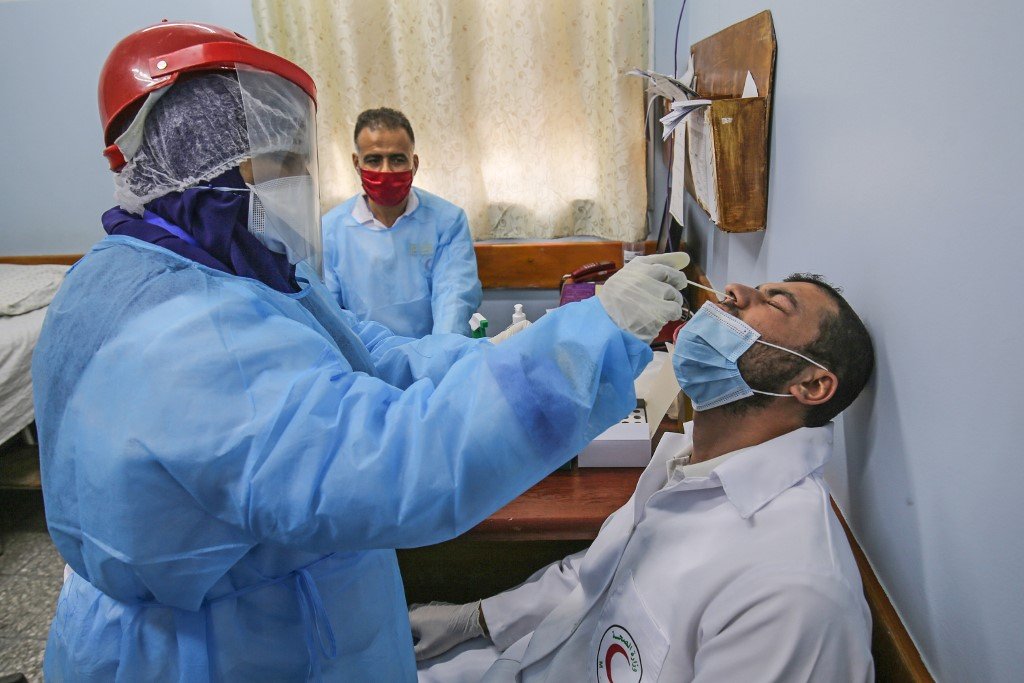 Dr Mohammad Haddad, speaking to MEE from inside Beach Camp, said: "Coronavirus is here. We have established about 20 cases in the last two days. They have had a lot of history of contact and there is no programme of rigorous testing."
Haddad warned that self-isolation was not an option for those in the camp. "People have to go out and get water," he said. "We expect in the next week we will have a lot more cases. Over the next weeks and months the situation is going to be very bad."
Overcrowding is not the only issue. After more than a decade of Israeli siege, Gaza's infrastructure, economy and healthcare system are hugely vulnerable. The latest conflict only eased on Monday with the signing of a ceasefire agreement.
Since 6 August, Gaza had been bombed almost daily and seen its fuel supply blocked, in response to balloons filled with incendiary devices and rockets launched into Israel.
Staff and equipment shortages
This has meant that for weeks, Gaza has been operating on around four hours of electricity a day. The ceasefire agreement, which includes a reported payment of $27m to Gaza from Qatar, is welcome news for Gaza's doctors, but the lack of resources is still chronic.
According to Gaza's health ministry, there are currently 11 beds per 100,000 people. When it comes to intensive care, the picture becomes even bleaker.
"We have only 54 ICU beds for a population of two million. We need at least 100 beds, which means 50 ventilators," Dr Abdullatif Alhaj, the director-general of international cooperation in Gaza's health ministry, told MEE.
According to Alhaj, 47 percent of medications are out of stock, and 62 percent of laboratory materials need replacing. He spoke of staff shortages and a lack of personal protective equipment (PPE) for staff working around the clock to mitigate the growing crisis.
"In one month, taking in all the facilities across the Gaza Strip, we need around 900,000 surgical masks. Each day, we need around 700 pieces of extra PPE - gowns, goggles, shoes. At the moment, 69 health workers are infected," he said. "This is a health service that was already overstretched. Now it is exhausted."
Urgent need for collaboration
Jordan Morgan of the conflict-resolution NGO Forward Thinking stressed the importance of urgent collaboration among Palestinians, Israelis and international organisations, saying that political obstacles must not be allowed to get in the way.
"Over the past 14 years of siege, Gaza has had many challenges. But this is potentially one of the biggest threats to life in recent times," he told MEE. "Therefore, the current crisis calls for urgent collaboration amongst Israelis, Palestinians, regional and international actors. Political considerations cannot get in the way of urgently needed humanitarian assistance."
What lies ahead? It is impossible to say, but this is an international emergency. The number of Covid-19 cases in Gaza is rising exponentially, in exactly the same way we saw in Europe this past spring. There is an urgent need for medical assistance before it is too late.
Source: Middle East Eye