Director of UNRWA in Gaza deplores offense to families of the martyrs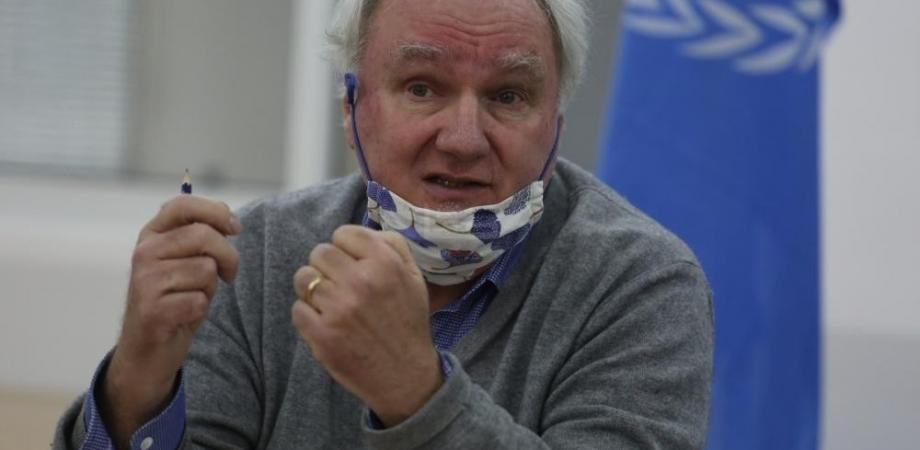 The Director of Operations of the United Nations Relief and Works Agency for Palestine Refugees (UNRWA) in Gaza, Matthias Shamali, on Tuesday, expressed his regret over his statement that caused pain and harm to the families of martyrs who killed during the recent Israeli attack on Gaza.
Shamali said in a statement that reached Safa "The recent remarks I made on Israeli television have offended and harmed those whose family members were killed and injured during the Israeli attack that has just ended."
"I regret that I caused them this pain," he added.
"The Israeli army did not bomb civilian targets in Gaza, with some exceptions, and I think the strikes were more accurate, but there was a loss of civilian lives," Shamali said a few days ago.
Shamali's statements sparked widespread discontent among writers, activists, human rights defenders, and users of social media sites.
"The past two weeks have been horrific for Gaza and everyone who lives in it," Shamali said.
He added, "I reiterate my sincere condolences to the families who have tragically lost their loved ones, and I express my utmost respect and solidarity with my UNRWA colleagues and their families, who have suffered tremendous pain and losses."
He emphasized that "there is absolutely no justification for killing civilians; any civilian who died means a lot, as many innocent people paid with their lives for this war. Killing civilians is something that cannot be tolerated."
He pointed out that "accuracy and military acumen can never be a justification for war."
He continued, "Many people were killed, and others were seriously injured as a result of the direct or collateral damage of the strikes. In a densely populated place as in Gaza city, any raid will have devastating effects on people and buildings."
He said: "The horror of the Israeli airstrikes that we have witnessed amounts to a kind of collective punishment of the civilian population, and this must not happen again."
He pointed out that "it is wrong to reduce the situation in Gaza to a mere humanitarian crisis, as the Gazans have barely begun to absorb the gravity of their losses. Therefore it is very important to place this brutal conflict within the context of the 14-year-old blockade, the series of successive conflicts, 2018–2019 Gaza border protests, as well as the devastating impact for Covid-19 ".
Shamali confirmed the importance of lifting the blockade and resuming a meaningful political process to lead a just solution to the problem, stressing that "everyone in the occupied Palestinian territories has the right to live in dignity, including Palestine refugees."
Source : Safa