Erdogan: Nothing can prevent Turkey from protecting Palestine, J'lem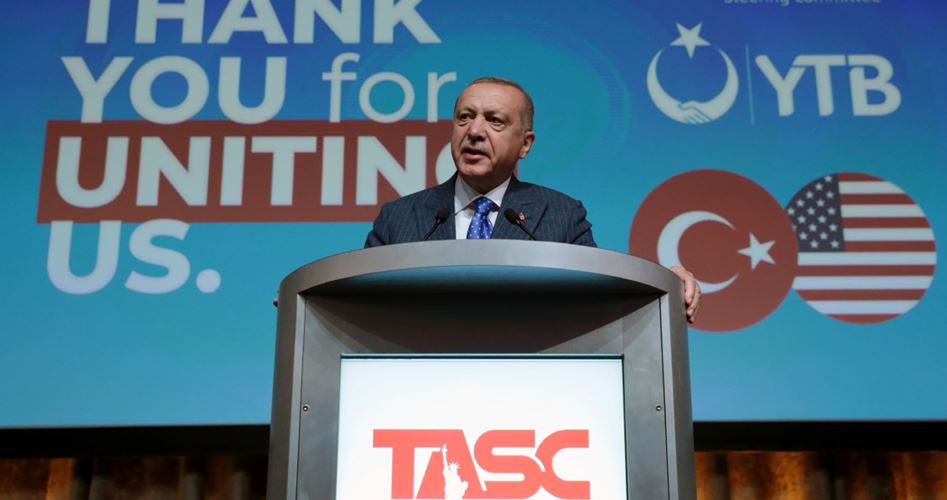 Turkish president Recep Erdogan said that no power or threat can prevent his country from protecting the Palestinian cause and Jerusalem.
Erdogan was speaking at an event organized on Sunday by the Turkish American National Steering Committee (TASC) and the Presidency for Turks Abroad and Related Communities (YTB) in New York.
He reiterated his belief that the issue of Jerusalem is a red line for his country and that defending it means defending values of justice and peace.
"Just as we look at the genocides that had been committed against the Jews in the past, we view the massacres that have happened in the Gaza Strip from the same perspective, the Turkish president underlined.
Source: The Palestinian Information Center