Haneyya phones Sheikh Sabri, condemns his banishment from Aqsa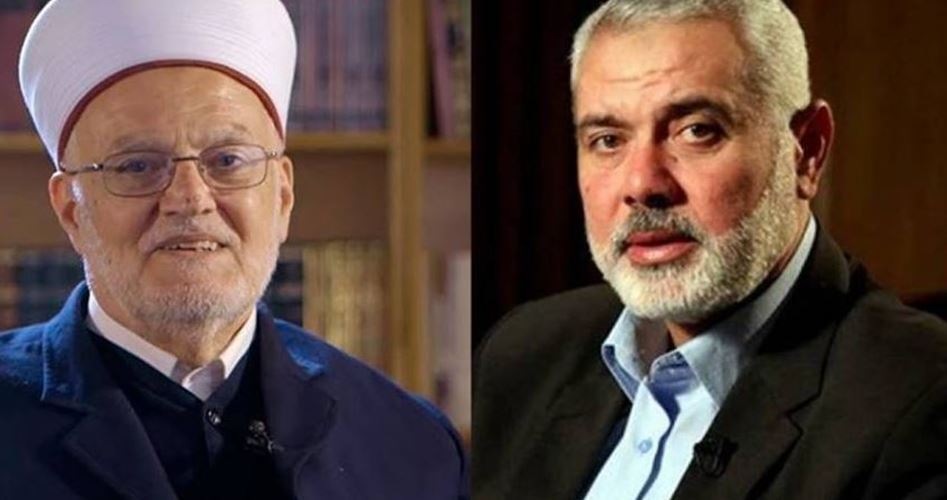 Head of Hamas's political bureau Ismail Haneyya on Monday phoned Sheikh Ekrima Sabri, an Aqsa Mosque Imam, to express his solidarity with him following the arbitrary Israeli decision that banned his entry to the Mosque for four months.
According to a statement released by his office, Haneyya denounced the Israeli measure against Sheikh Sabri and described it as another violation against the Aqsa Mosque and the Palestinians' freedom of religion.
"The occupation's entry ban on Sheikh Ekrima Sabri falls within its attempts to prevent any popular revolution or anger in the holy city…and its attempt to Judaize the city, but our people will not tolerate such thing," Haneyya stated.
The Hamas leader also described the US deal of the century as a battle that the Palestinian people must fight, expressing his confidence that they would win this battle.
During the telephone conversation, Haneyya also briefed Sheikh Sabri on the contacts and meetings he conducted recently during his foreign tour to rally support for the Palestinian cause and Jerusalem.
Source: The Palestinian Information Center