Israel demolishes three houses, commercial structure in Jerusalem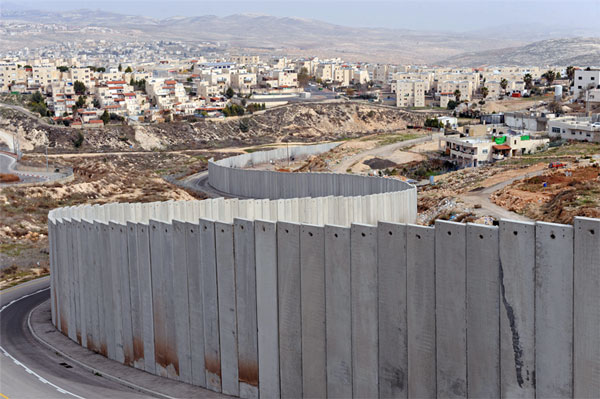 Israeli bulldozers Wednesday morning demolished three houses and a commercial structure in the East Jerusalem neighborhood of Silwan, said a local activist.
Member of the Committee for the Defense of Silwan Land Khaled Abu Tayeh confirmed that Israeli police and staff of the Israeli Jerusalem municipality escorted bulldozers into Ein al-Lowza area in Silwan, where the heavy machineries demolished two houses belonging to siblings Samer and Suleiman al-Qaq.
The demolition was carried out two days after al-Qaq siblings received military demolition orders and evacuated their belongings.
The bulldozers also demolished another house and a barbershop in the same area.
The house owner was identified as Sharif Amro and the owner of the barbershop was identified as Amr Shiha.
All the demolitions were carried out under the pretext of unlicensed construction.
Meanwhile, Mohammad Alon was forced to tear down his own 90-meter-square house to avoid paying exorbitant costs if the Jerusalem municipality carries out the demolition itself, displacing his entire seven-member family.
Wadi al-Hilweh Information Center, a Silwan-based monitor, said that the Israeli municipality issued last month an order to demolish Alon's house without giving him any opportunity to appeal or delay the decision, noting that he's been trying to get a permit for eight years, but instead was fined with NIS 30,000.
Using the pretext of illegal building, Israel demolishes houses on a regular basis to restrict Palestinian expansion in occupied Jerusalem.
At the same time, the municipality and government build tens of thousands of housing units in illegal settlements in East Jerusalem for Jews with a goal to offset the demographic balance in favor of the Jewish settlers in the occupied city.
Although Palestinians in East Jerusalem, a part of the internationally recognized Palestinian Territory that has been subject to Israeli military occupation since 1967, they are denied their citizenship rights and are instead classified only as "residents" whose permits can be revoked if they move away from the city for more than a few years.
They are also discriminated against in all aspects of life including housing, employment and services, and are unable to access services in the West Bank due to the construction of Israel's separation wall.
Source: Wafa Agency