Israeli municipality razes homes in Bedouin hamlets in Jerusalem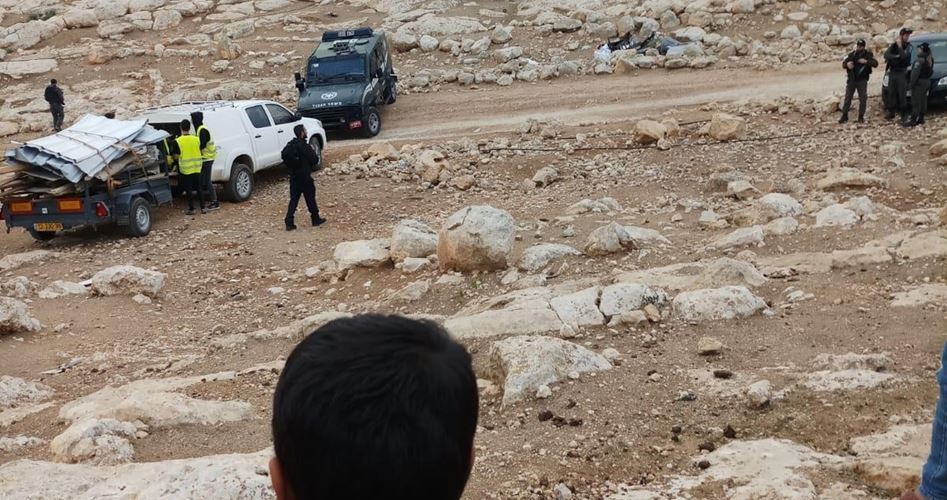 sraeli bulldozers on Wednesday morning demolished four Palestinian homes and one agricultural structure in the Bedouin hamlets of Abu Nuwar and Wadi Abu Hindi, southeast of Occupied Jerusalem.
According to local sources, two homes were destroyed and one agricultural structure was dismantled and confiscated by a municipal crew after they stormed Abu Nuwar hamlet along with bulldozers and police forces.
Afterwards, the same municipal crew and police forces went to Wadi Abu Hindi hamlet and demolished two Bedouin homes.
The demolitions led to the displacement of Bedouin families, including children.
Source: The Palestinian Information Center