Israeli forces detain eight Palestinians from West Bank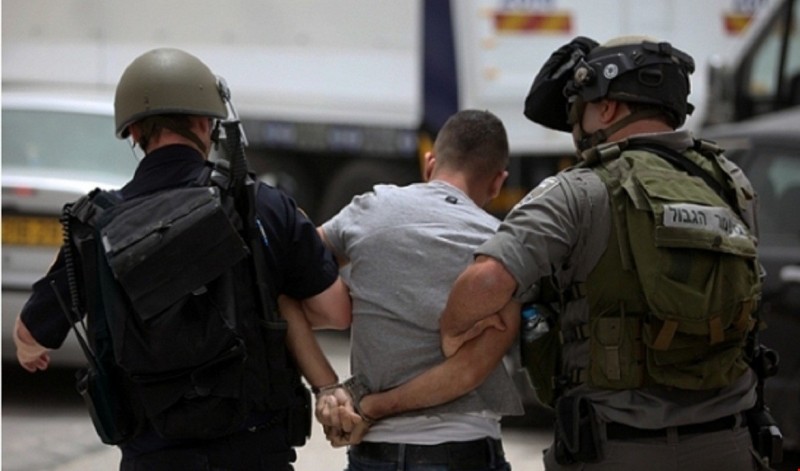 Israeli forces Wednesday overnight eight Palestinians from various parts of the West Bank, according to the Palestine Prisoner's Society PPC
It confirmed that Israeli forces detained five Palestinians from the southern West Bank district of Hebron.
Four of the five detainees were identified as former prisoners from Beit Awwa town, southwest of Hebron city.
In Nablus district, Israeli forces barged their way into al-Ein refugee camp and al-Jabal Ash-Shamali neighborhood, where they rounded up two others.
In Ramallah district, PPS confirmed a similar military raid in Kobar village, northwest of the city, resulting in the detention of another.
Israeli forces frequently raid Palestinian houses almost on a daily basis across the West Bank on the pretext of searching for "wanted" Palestinians, triggering clashes with residents.
These raids, which take place also in areas under the full control of the Palestinian Authority, are conducted with no need for a search warrant, whenever and wherever the military chooses in keeping with its sweeping arbitrary powers.
Under Israeli military law army commanders have full executive, legislative and judicial authority over 3 million Palestinians living in the West Bank. Palestinians have no say in how this authority is exercised.
Source: Wafa News Agency