Israeli police arrest three Palestinians at Aqsa Mosque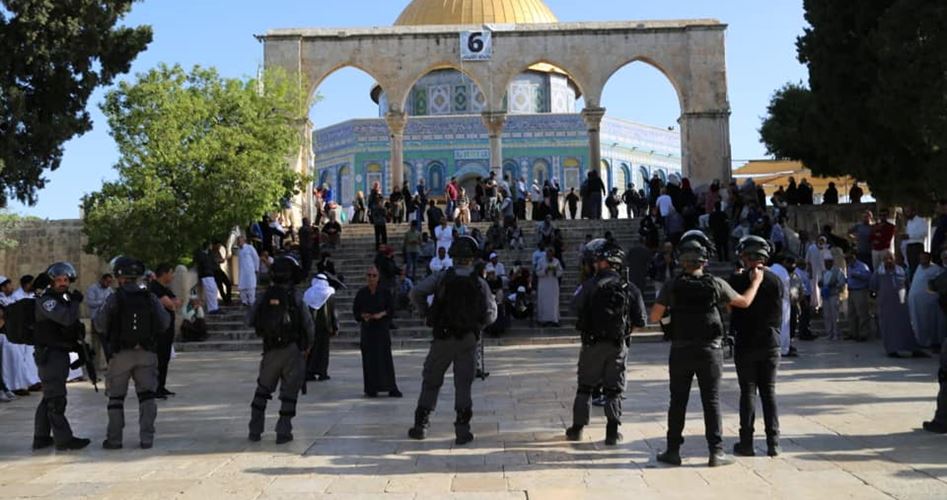 The Israeli police on Wednesday morning arrested three Palestinian citizens at al-Aqsa Mosque in Jerusalem City.
Local sources said that the Israeli police arrested two Islamic Awqaf employees: Zeinat Abu Sbeih and Marwan al-Ashhab, during their work at al-Aqsa Mosque.
The Israeli police also arrested a Palestinian worshiper during his presence in the site.
Meanwhile, dozens of Jewish settlers broke into al-Aqsa Mosque under heavy police presence and carried out provocative torus and rituals inside the compound.
Source: The Palestinian Information Center