Jewish settlers destroy solar panels, pillage homes in West Bank village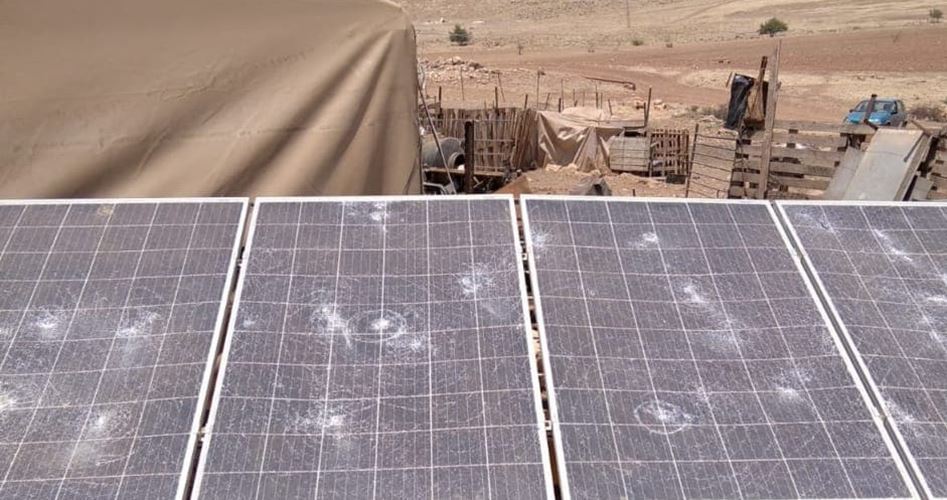 A horde of Jewish settlers on Monday went on the rampage through al-Fajam area of Aqraba town, south of Nablus, looting things and causing widespread damage to property.
Local official Ghassan Daghlas said that settlers attacked homes of farmers and livestock owners in the area, destroyed solar panels and stole its batteries.
Daghlas added that the settlers also raided the homes and cattle shelters, and stole possessions from them before fleeing the area.
He pointed out that these homes and property belong to a local resident called Fahmi Bani Maniya and his sons.
Source: The Palestinian Information Center