Mishaal: Delaying West Bank annexation is a Zio-American ruse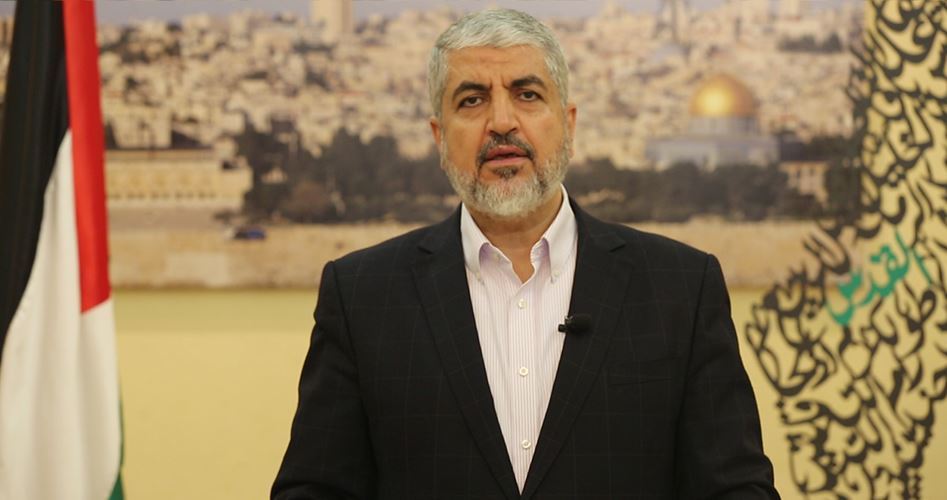 Former head of Hamas's political bureau Khaled Mishaal has warned that the postponement of the Israeli annexation plan is only a Zio-American hoax and a misleading tactic not intended to reverse or change it but to pave the way for its implementation.
Mishaal made the remarks on Wednesday during an interview hosted on al-Jazeera satellite channel by head of the Arab Thinking Forum Mohamed Ameen.
The Hamas official expressed his belief that the Palestinian people and the Arab and Islamic nations are capable of facing the annexation plan.
"We have a great people who have never broken down or surrendered and who have been fighting for long decades and have experience not found with other peoples of the world," he said.
"We have Ummah (the Muslim nation) that has not forgotten Palestine and its just cause, and we have an international arena that is fed up with the Israeli occupation's insolence," he added.
He affirmed that the Palestinian people from all spectra are poised to rally and move against the deal of the century and the West Bank annexation plan, urging the Palestinian Authority leadership to take bold steps in this regard.
Source: The Palestinian Information Center