Netanyahu warns Israel will step up attacks on Gaza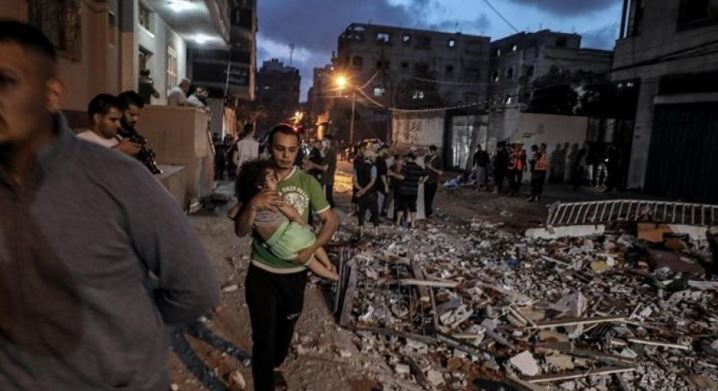 Israeli Defence Minister Benny Gantz said his army is planning to bound Gaza with 'heavy blow.'
After killing 28 Palestinians and wounding 152, Israeli occupation army to increase its airstrikes targeting besieged Gaza Strip, Israeli Prime Minister Benjamin Netanyahu said.
His remarks came after a meeting of the Israeli security cabinet held to discuss the ongoing situation.
"At the conclusion of a situational assessment, it was decided that both the might of the attacks and the frequency of the attacks will be increased," Netanyahu said in video statement.