Several detainees suffocate as IPS storm Ofer military prison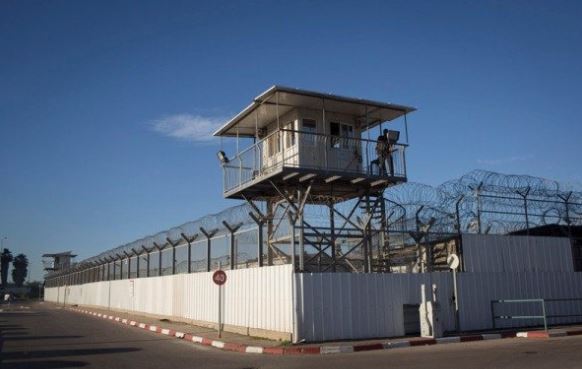 Several Palestinian detainees Tuesday overnight suffocated from tear gas as Israeli Prison Service raided sections of the Ofer military prison, west of Ramallah city, said the Palestine Prisoner's Society (PPS).
PPS confirmed that officers of the Israeli Prison Service (IPS) raided sections 21 and 22 at Ofer military prison, a notorious detention facility, and fired tear gas canisters at the detainees, causing a number to suffocate.
On dawn Monday, IPS officers stormed section 16 of the detention facility and used police dogs against the detainees, before they transferred a detainee from the facility.
PPS warned against IPS abusive measures against detainees, most importantly the failure to take the proper measures to prevent the spread of COVID-19 in Israeli detention facilities and treat those who might contract it, particularly after more wardens and one detainee contracted the highly contagious virus.
PPS held the Israeli occupation authorities fully responsible for the detainees' fate and called for urgent intervention to secure the release of patient, elderly, minors and women in Israeli custody.
Over 1200 Palestinians are currently detained at Ofer, including some who are held under administrative detention, a mechanism that allows the Israeli authorities to hold Palestinians indefinitely without charge or trial. At least 180 detainees currently at Ofer are minors.
Administrative detention is the imprisonment of Palestinians without charge or trial at orders from a military commander and on the basis of secret evidence. The order normally goes for six-month periods, indefinitely renewable by Israeli military authorities.
"Israel's use of administrative detention blatantly violates the restrictions of international law. Israel carries it out in a highly classified manner that denies detainees the possibility of mounting a proper defense," says Israeli human rights group B'Tselem.
Source: Wafa Agency