Statement by the Conference of Palestinians of Europe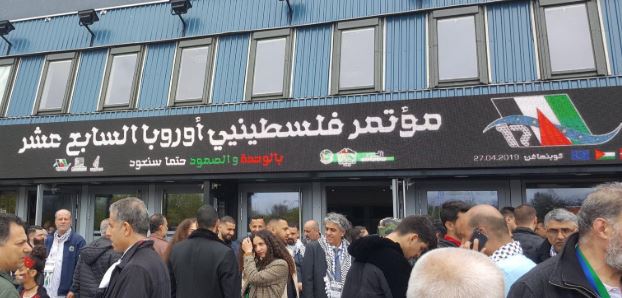 European Palestinian Conference: US position encourages settlement and neglects international law
The European Palestinian Conference strongly condemns the statements of US Secretary of State Mike Pompeo that the Israeli settlements in the Palestinian territories do not contravene international law.
The Conference warns of the gravity of this American reprehensible position, which tries to give false legitimacy to settlements and violates international law and relevant international resolutions.
The European Palestinian Conference Europe sees Pompeo's remarks on Monday, 18 November, as a new episode in the series of positions of the Donald Trump administration that promote the occupation, legalize settlements, deny rights and justice, violate international law and relevant international resolutions.
The Conference stresses that the world should not tolerate these American positions, which are disregarded by international law, calling for the development of European and international positions that oppose the Israeli settlements. The Conference also urges the need to put an end to this blatant bias adopted by the Trump administration in its unilateral approach.
The Conference draws attention to the fact that the position expressed by the US Secretary of State explicitly contravenes international law and contradicts many UN resolutions, including those issued by the Security Council and the UN General Assembly, and ignores the International Court of Justice's assertion that the Israeli settlements are illegal.
Pompeo's remarks came days after the European Court of Justice ruled on settlement products, saying that settlements violate international law.
In light of this enormous development reflected in Pompeo's remarks, the European Palestinian Conference Europe underscores the need for an integrated strategy in the face of the growing threats to the Palestinian issue. These threats come along with increased attempts to implement the deal of the century imposed by the American administration.
The Conference affirms that the Palestinian people, in spite of all these failures and disguises of their just cause, will continue their long struggle, clinging to their inalienable rights and aspirations.
November 21, 2019
European Palestinian Conference