We reject any blackmail in exchange for lifting Gaza siege: Hamas spokesperson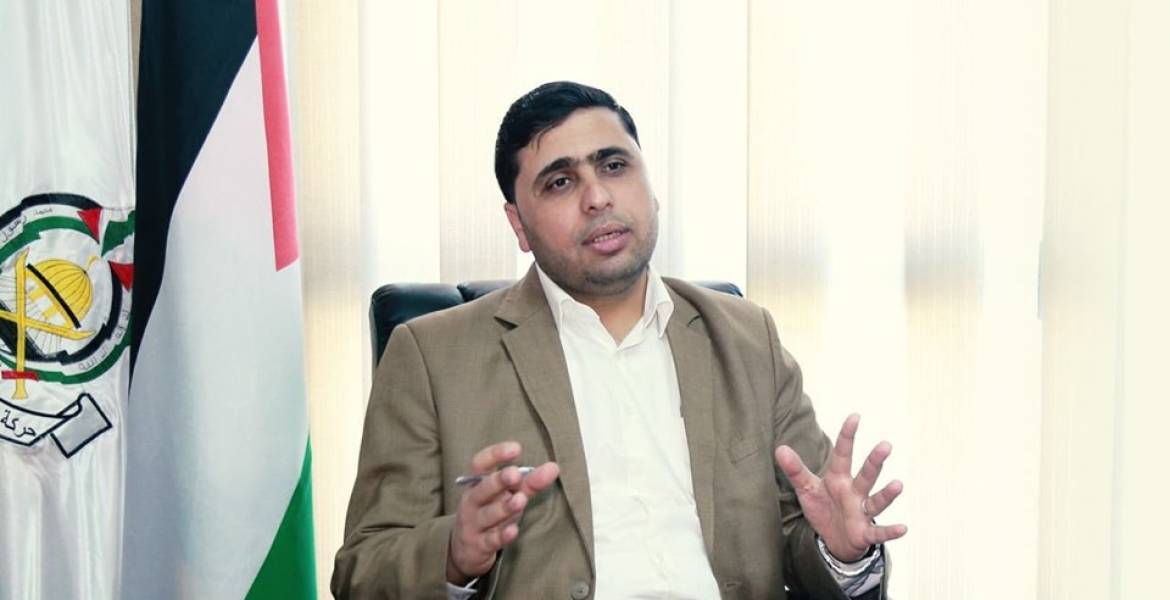 Hamas spokesperson Abdel Latif al-Qanoa restated his movement's rejection to political blackmail in return for ending the 13-year Israeli blockade on the Gaza Strip.
During a popular rally held on Monday evening in Gaza, al-Qanoa said that the Palestinian masses had taken to the streets to express their full support for Hamas and its firm positions to preserve Palestinian rights and national constants.
Al-Qanoa affirmed that Hamas had rejected all projects targeting the Palestinian cause, adding that the Palestinian national project is not for "bargain or blackmail."
The Hamas spokesperson reiterated that resisting the Israeli occupation is a legitimate right guaranteed by all international laws and norms.
Source: The official website of the Islamic movement Hamas